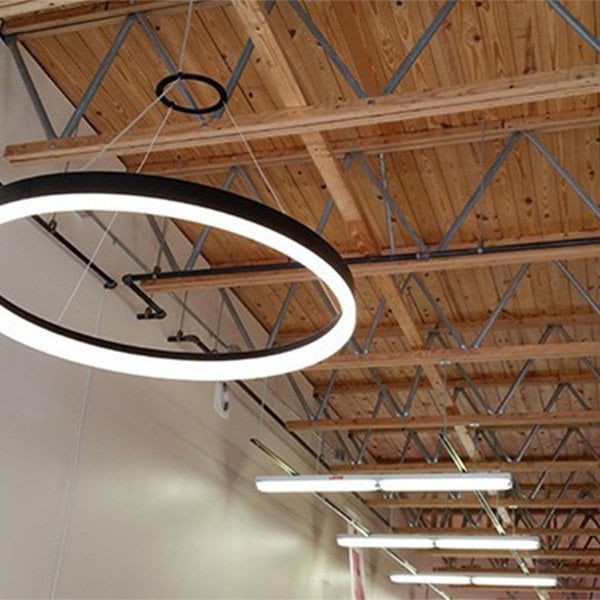 Scissor Trusses Offer Aesthetic Appeal
Main Street is a well-traveled, tree-lined street in Watertown, a community on the outskirts of Cambridge, Massachusetts. A corner that was previously a gas station is now an appealing one-story 4,500 square foot retail building.


"The building owner wanted to think outside the box and transform this site to help attract upscale tenants. A RedBuilt scissor truss roof system – left exposed – was an aesthetically pleasing characteristic that fit the intent."
After reviewing three product series with different on-center spacings, the architect was able to evaluate the budget and select the best option. "Our RedBuilt customer service was very good. We don't get this kind of service from other manufacturers," says Doug. "It makes a huge difference in my decisions when I can actually talk with someone about design options with up-to-date information on costs and availability."
"The 951" in Downtown Boise
All wood. Mid-rise. Mixed use.
Floor Vibration: An Everyday Thing
Our floor at home is designed for a live load of 40 pounds per square foot. I've never actually seen 40 pounds on each square foot of it, not all at once. None of us do. On my floor there's just a scattering of chairs and tables and two useless cats.