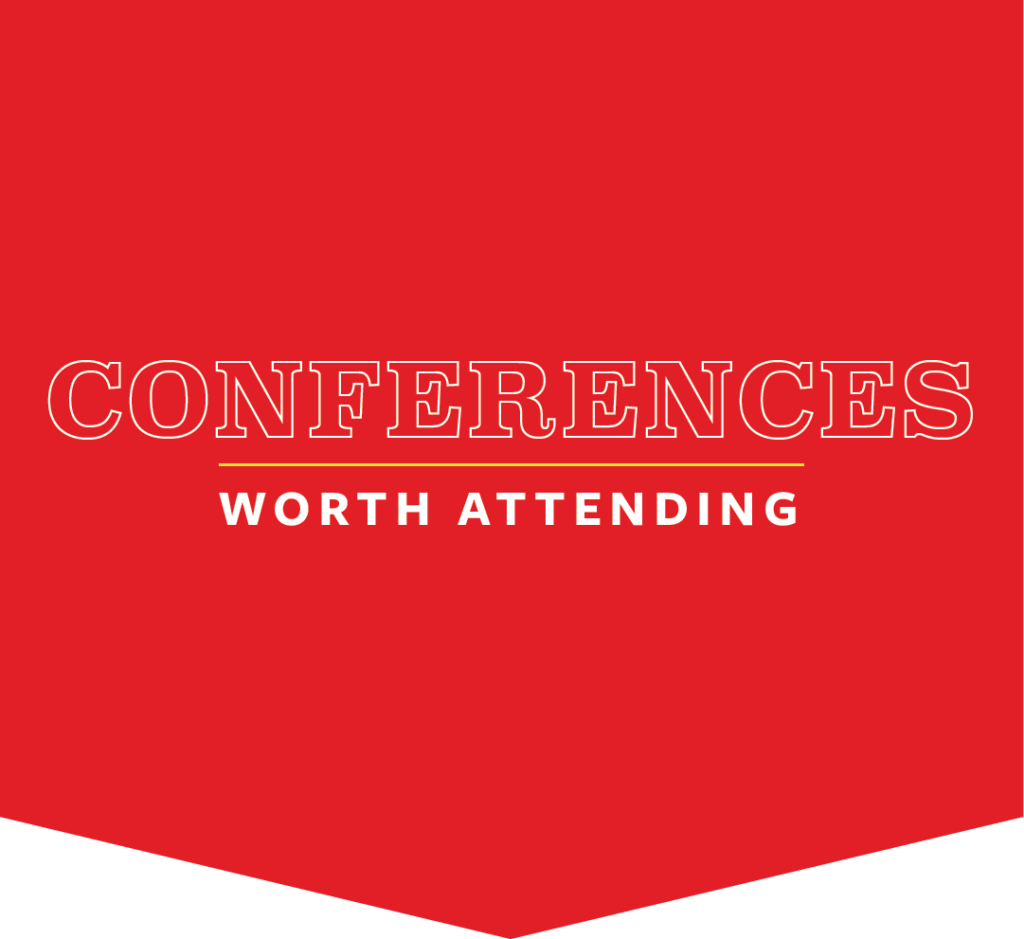 Wood-related conferences for architects and engineers
Today's technology has put most of the world's knowledge in your front pocket. Call us old school, but we still think a conversation in-person is one of the most direct ways to spread an idea and put it to the test, which is why we love conferences.
They're more or less a crossroads of ideas.
If you're looking for a design or building conference, here are eight upcoming events for both architects and engineers:
International Mass Timber Conference – Portland, March 24-26

As mass timber gains further cultural and structural adoption, education remains a priority for designers, builders, and developers. The International Mass Timber Conference will provide over 70 speakers, 90 exhibitors, and 1,000 experts to discuss the opportunities and obstacles for mass timber in global manufacturing and construction, according to their site.

Around 1,500 experts from 28 countries attended the 2019 conference. This year it's scheduled to take place in Oregon from March 24-26.

You can check out their four-day agenda here and register here.
SEAU Annual Conference – Layton, Utah, February 27-28
Later this month, you can receive up to 12 Professional Development Hours at the Structural Engineers Association of Utah's 8th Annual Educational Conference. Classes will run concurrently throughout the two-day conference, allowing participants to choose which to attend.
Class topics will include:
Mass timber design
Sustainability
Fix the bricks follow-up
Local projects showcase
Modeling for stability
High performance buildings through cladding
Business leaders breakout
Evaluation and modification of steel joists
Building design – the intelligent approach
Semi-rigid diaphragm analysis
Post-tension design, simplified
Business ethics panel
Designing for resiliency
Performance-based seismic design
Wood design tips and tricks
You can register here.
SEAO Tradeshow – Clackamas, Oregon, February 19-20
The Structural Engineers Association of Oregon Scholarship Foundation is also hosting an annual event from February 19-20 at the Monarch Hotel in Clackamas. As the fourth largest state association of structural engineers in the U.S. with over 500 members, their annual conference is a treasure trove of useful, usable information.
WoodWorks Seminar on Mass Timber & Wood-Frame Buildings – Portland, February 13
WoodWorks will be hosting a two-part seminar about design and construction techniques in mass timber and wood-frame buildings.
The workshop starts with a presentation about optimizing size and maximizing value in mid-rise design through the use of sprinklers, open frontage, sloping sites, podiums, and mezzanines. The second part of the event will tackle the economics, logistics, and risk analysis of mass timber construction management.
"Growing this budding industry requires an understanding from both designers and seasoned construction professionals of how to construct efficiently, navigate jurisdictions new to mass timber, and manage the procurement risks to deliver the dream of a new and optimized building system. This session will introduce mass timber products and building systems then consider why some mass timber projects never pass the concept stage," according to the event website.
You can learn more about the conference here.
CarbonPositive'20 – Los Angeles, March 2-4
Per the event website, the world is projected to add approximately 2.5 trillion square feet of buildings over the course of the next four decades, which is the equivalent of an additional New York City being built every 34 days. The conference itself is a large-scale event from March 2nd – 4th in downtown Los Angeles that's designed to appeal to anyone associated with planning, designing, building, and manufacturing structures.
CarbonPositive'20 is billed as an interdisciplinary event for architects, planners, engineers, builders, developers, and policymakers interested in using sustainable resources, generating a surplus of renewable energy, and converting atmospheric carbon into building materials.
You can check out their three-day agenda here and register here.
Texas Wood Design Symposium – Houston, February 25
Interested in a short and sweet get-together? WoodWorks is holding a design symposium on February 25th from 8:15 a.m. to 4:45 p.m. Its purpose is to educate architects, engineers, contractors, developers, and code officials on the design possibilities when working with wood.
Workshops will vary from fire-resistant design for wood construction to taking the guesswork out of mixed-use building analysis. Industry experts from WoodWorks, The Engineered Wood Association, Texas A&M University, and the American Wood Council will discuss the applications and efficiency of wood as a building material.
You can register here.
Industrialized Wood-Based Construction Conference – Boston, November 4
This year's conference poses a unique opportunity for attendants: the Industrialized Wood-Based Construction Conference and Architecture Boston Expo will co-locate November 4th – 5th at the Boston Convention and Exhibition Center, meaning IWBC exhibitors and attendants will also be in the company of nearly 9,000 architects, engineers, builders, and other AEC professionals.
According to the IWBCC, the event will bring the world's top integrated, offsite, wood-based, automated construction innovators together with developers, architects, engineers, planners and others interested in game-changing approaches to construction.
Check out the overview of their agenda here.
World Conference on Timber Engineering – Chile, August 24-27
The World Conference on Timber Engineering will be hosted in Chile from August 24th – 27th. The event is centered around seven topics:
Sustainable Forests for Lumber Production
Wood Products, Connections
Timber Engineering
Timber Architecture
Building and Environmental Impact
Implementation and Management
Policies, Education and Future Trends
You can read about the focus of each of those topics here. Educational workshops will touch on topics like BIM for collaborative design, engineering hybrid structures, retrofitting and nondestructive testing of historic buildings, the cultural heritage of traditional wood buildings, and more.
There's a timeline of events and more information on their event registration page.
As a final note, RedBuilt also provides continuing education opportunities through workshops about engineered wood products and the positive effects of building with wood.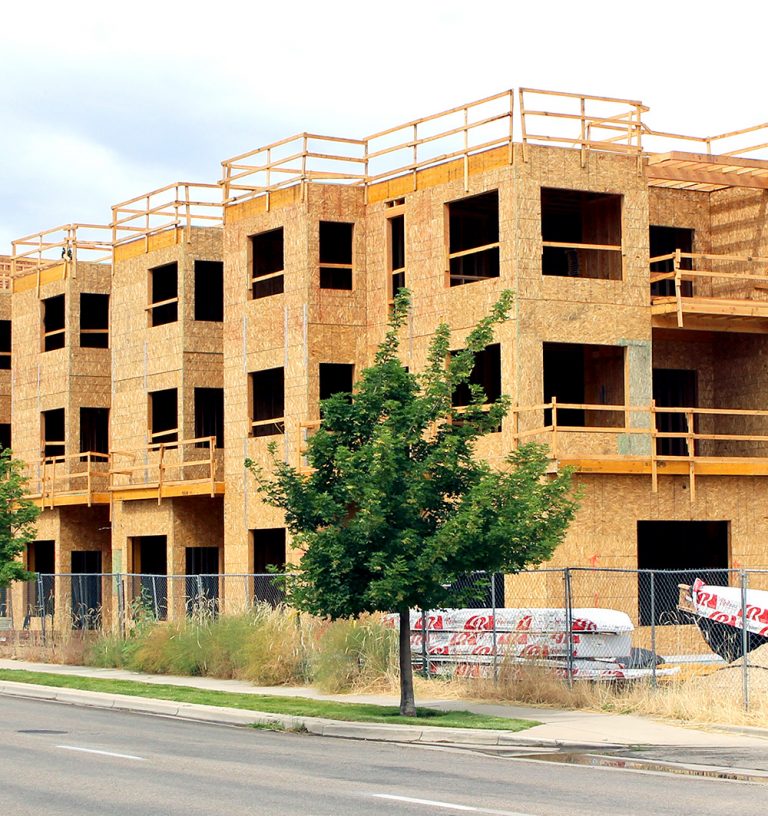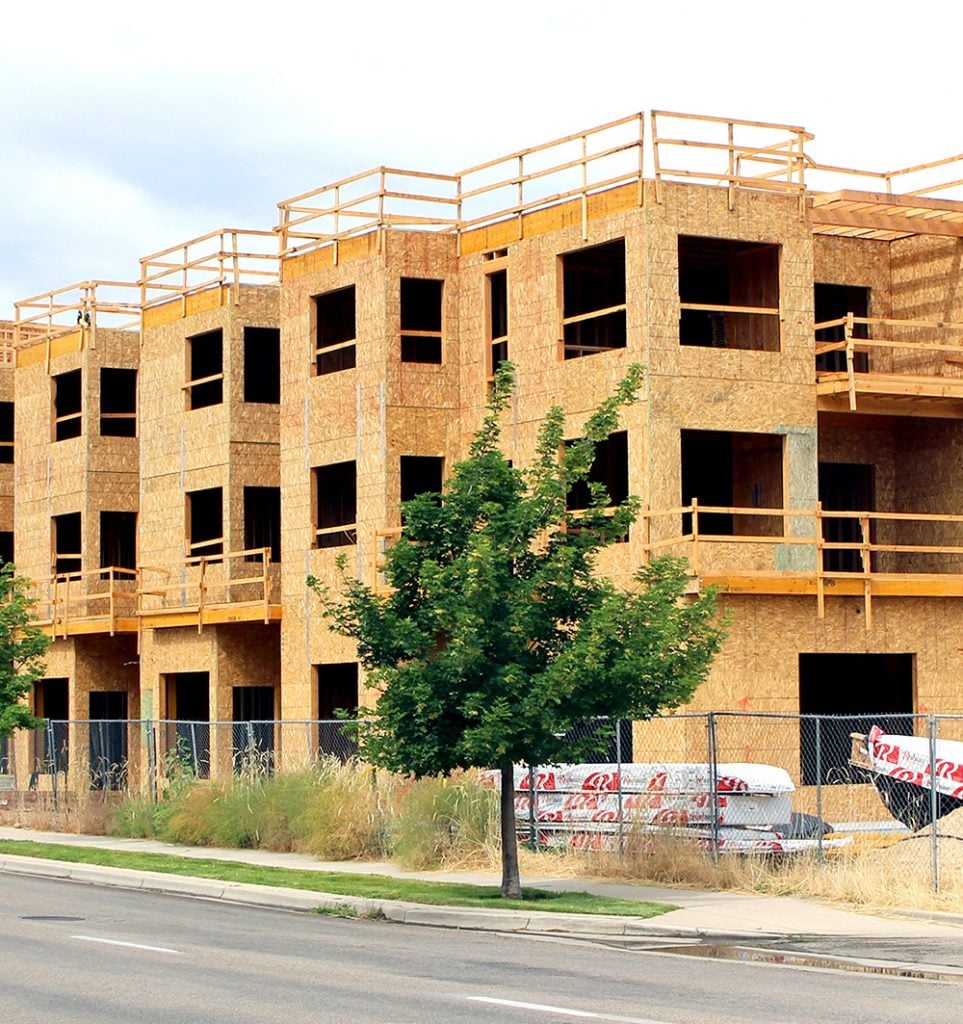 "The 951" in Downtown Boise
All wood. Mid-rise. Mixed use.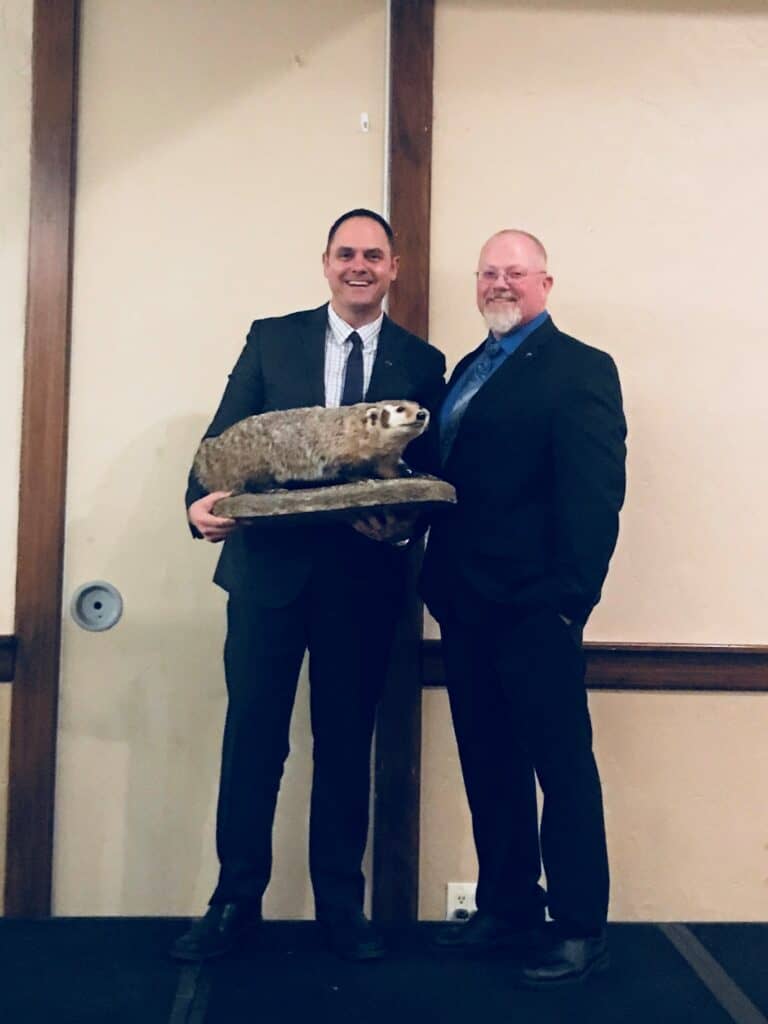 The Red Badger Award
Persistence in problem solving. Never giving up. Doing whatever it takes to service the needs of the customer. These are "Badger-like" behaviors that exemplify RedBuilt™ associates who win the annual Red Badger award.