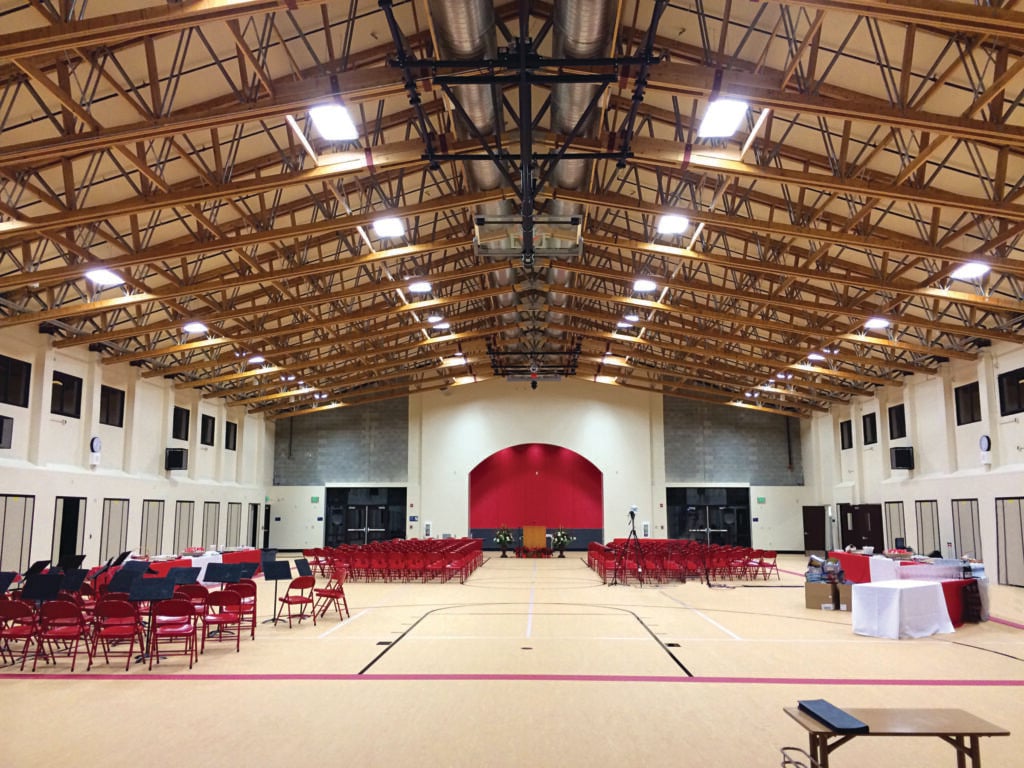 Taylor Middle School Cafeteria
DETAILS
PROJECT:
Taylor Middle School
All the end of 2013, students at Taylor Middle School in Millbrae, California, were able to enjoy a balanced meal in the comfort of a new 15,694-square-foot cafeteria. Because the students' old cafeteria had become too small and was showing its age, Millbrae School District (MSD) enlisted the help of architect Richard Lawrence from IBI Group Architecture Planning to create a cafeteria with a central kitchen that could serve all schools in the district and function as a venue for graduations, board meetings, community meetings and even basketball and volleyball games. IBI retained the services of Michael Parolini, an engineer at the San Luis Obispo based Smith Structural Group, to design the structure. Parolini asked the RedBuilt™ team to assist with the project's roof system.
Initially, Parolini started with a four-foot on-center scissor truss system that spanned the width of the cafeteria. Lawrence and IBI reviewed the initial concept and conveyed that they wanted more of an open feel since the roof system was going to be exposed. To achieve this look, the team came up with a final design that consisted of double trusses at eight-foot on-center. RedBuilt engineers worked closely with Parolini on designs, revising calculations and truss panel layouts to meet seismic and other loading requirements from California DSA (Division of the State Architect) and the school district.
"Since the cafeteria is in a high seismic risk area, we had to take special consideration in connecting the roof framing system to the wall. The attachment is essentially what holds the building together so all structural systems can remain fully functioning before, during and after a seismic event."
Prior to installation, RedBuilt engineers worked with Santa Clara-based Blach Construction and its in-house design team to build 3D AutoCAD® models to get an accurate layout and slope, as well as bolt locations for the hold downs. The double 75-foot Red-H™ scissor trusses were then shipped in two pieces, and Blach Construction assembled them on-site.
"Installing the trusses was challenging because of the eight-foot on-center system, and because they needed to be connected to CMU block walls while meeting DSA requirements," says RedBuilt sales rep Mike Hayley.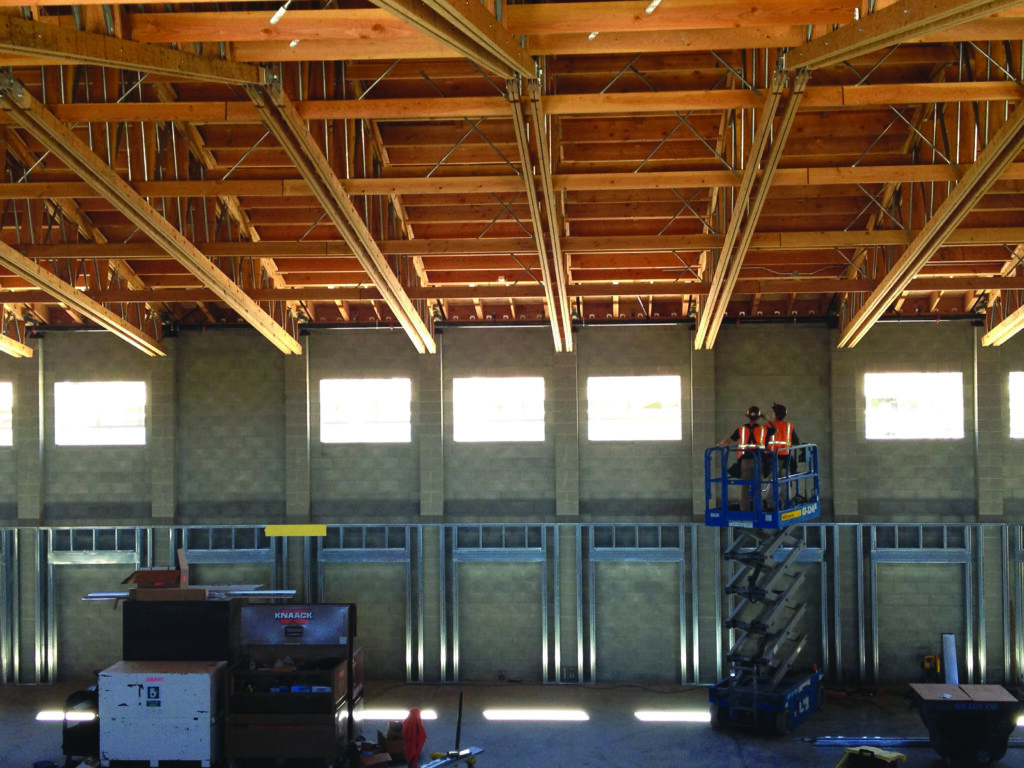 Aside from the trusses, RedBuilt also supplied Red-I™ I-joists and RedLam™ LVL in the cafeteria's kitchen, bathrooms and entry. IBI Group Architecture Planning began the cafeteria project in December 2012 and completed the building in December 2013. Built in 1939, Taylor Middle School is number 10 on the Millbrae Historical Society's Millbrae History Walk. Its students are known for their academic achievements. Although no one knows for sure what the future holds for Taylor Middle School's 1,000 students, we do know one thing: they'll be eating lunch in style.
CREDITS
GENERAL CONTRACTOR
Blach Construction
Santa Clara, CA
ENGINEER
Smith Structural Group
San Luis Obispo, CA
ARCHITECT
IBI Group Architecture Planning
San Luis Obispo, CA
FRAMER
Blach Construction
Santa Clara, CA