Gallery
We help you & your
structures look good.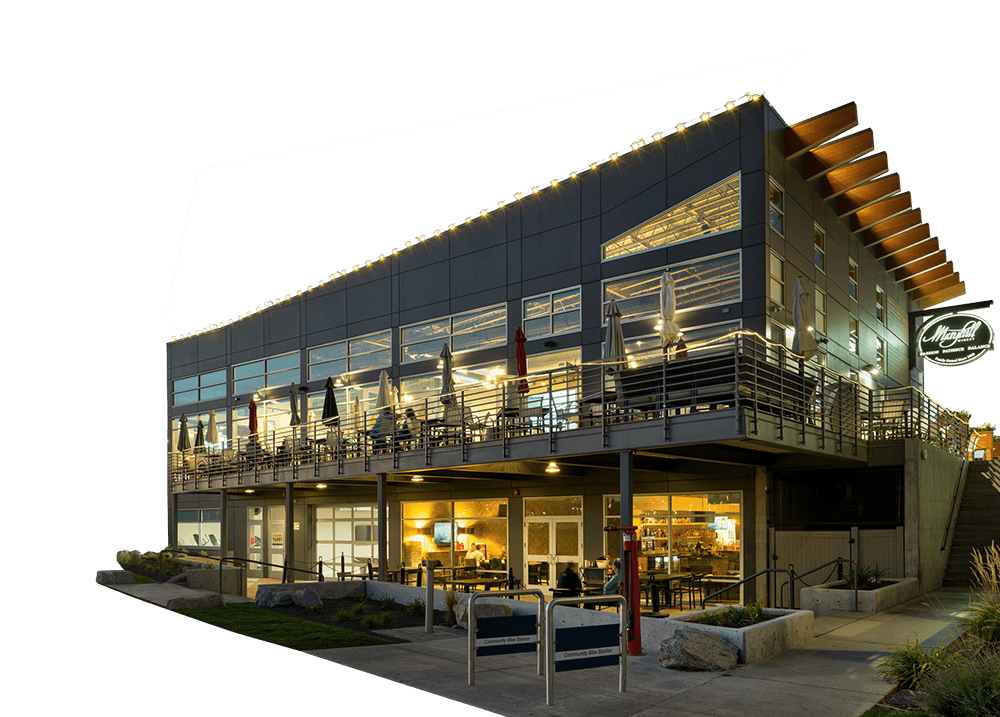 Education
Our experienced team takes pride in supporting public and private schools. Whether you're looking for open concept, modular spaces, or a high school gymnasium, our scalable wood solutions can support a whole district.
Retail
Our team can help you build your commercial structure to attract tenants and shoppers. We have over 60 years of experience creating flexible spaces to meet the unique challenges that come with retail, including designing and specifying a product package that supports your building's needs, inside and out.
Office/Bank
We are equipped to help design and support any office building or financial institution you can dream of. From modular spaces and open-working environments to customer-facing banks, RedBuilt can help take your building to the next level.
Multifamily Housing
RedBuilt Open-Web Trusses, I-Joists, LVL, and Glulam Beams have supported multifamily and mixed-use buildings for decades. Our experience with the unique needs of multifamily structures results in shorter cycle times and fewer errors on your projects.
Industrial
From offsite construction to concrete forming and shoring, RedBuilt manufactures products for a variety of industrial applications. Our engineered wood has fewer natural inconsistencies, so you can trust RedBuilt to deliver consistent results and stand up to multiple reuses.
Other
We have expertise in building any structure you can imagine. RedBuilt is here to design and support buildings that stand up to time, and we stand behind every project. If you can dream it, we're here to help you build it!
All Sectors
From open concepts and high ceilings to all-around inspirational spaces, we push trends to the next level. Explore ideas from our past projects in all applications.
We'd love to hear from you.
Build with RedBuilt