RedLam™ LVL Beams
Exceptionally strong and dimensionally stable.
Wall-to-wall stability: RedLam LVL Beams
RedLam LVL beams are crafted for versatility and value — quick to install, adaptable throughout the structure, resistant to warping, splitting and shrinking. They're made to stand the test of time and reduce waste along the way, first in our manufacturing facility and later on your job site. They're stable, sustainable, and capable wherever installed.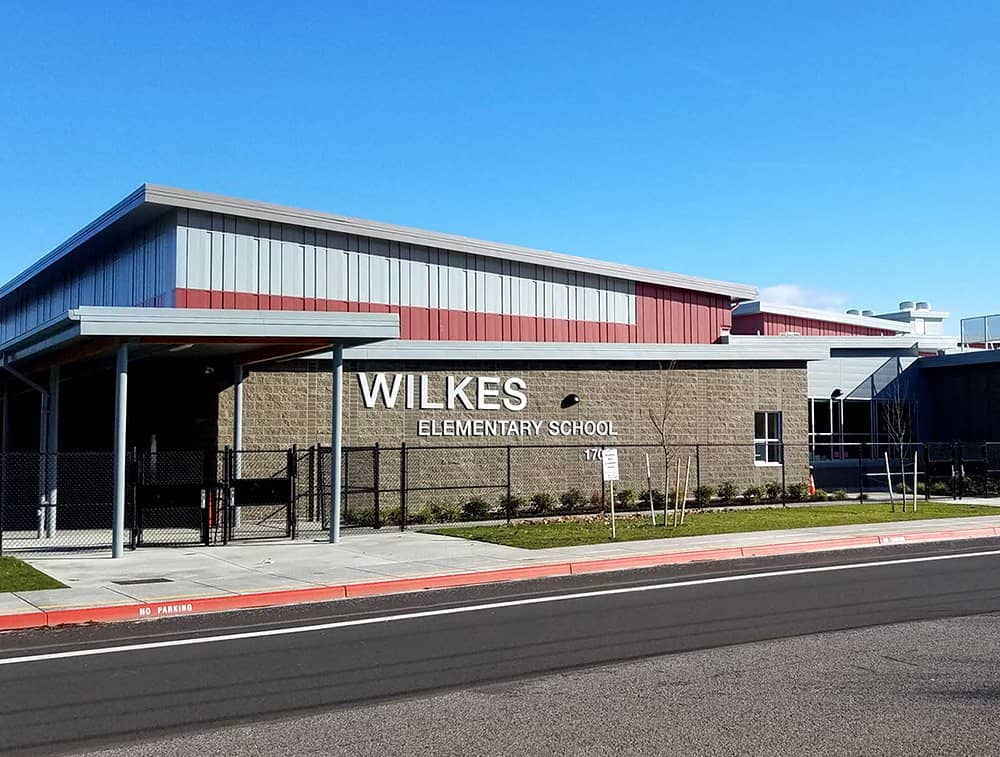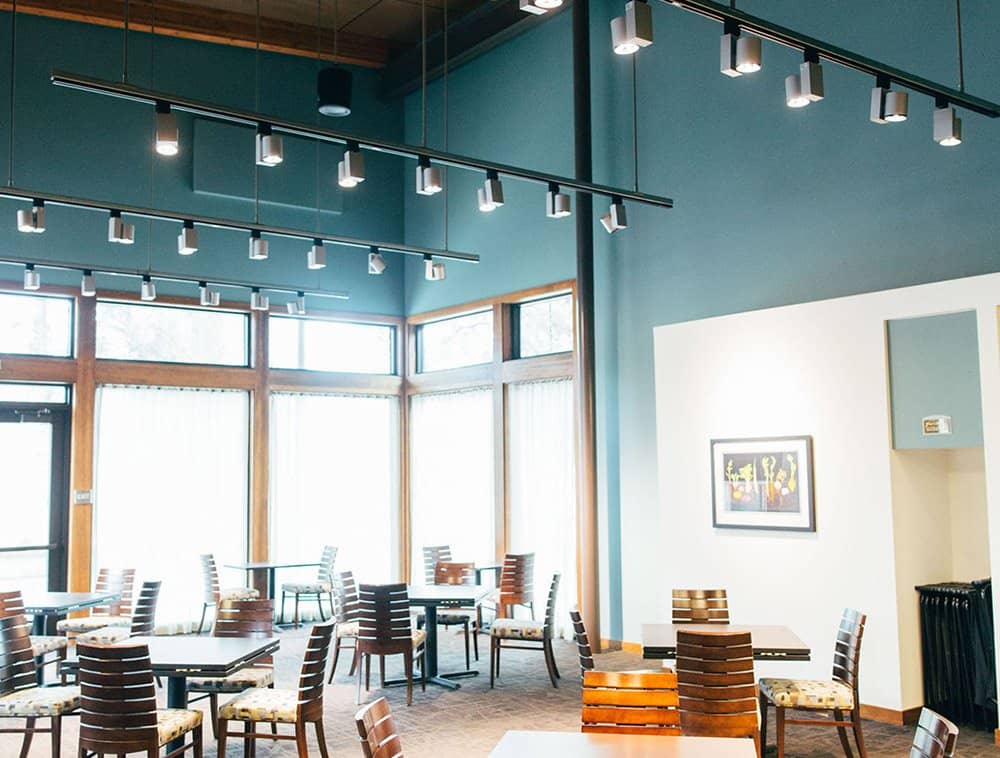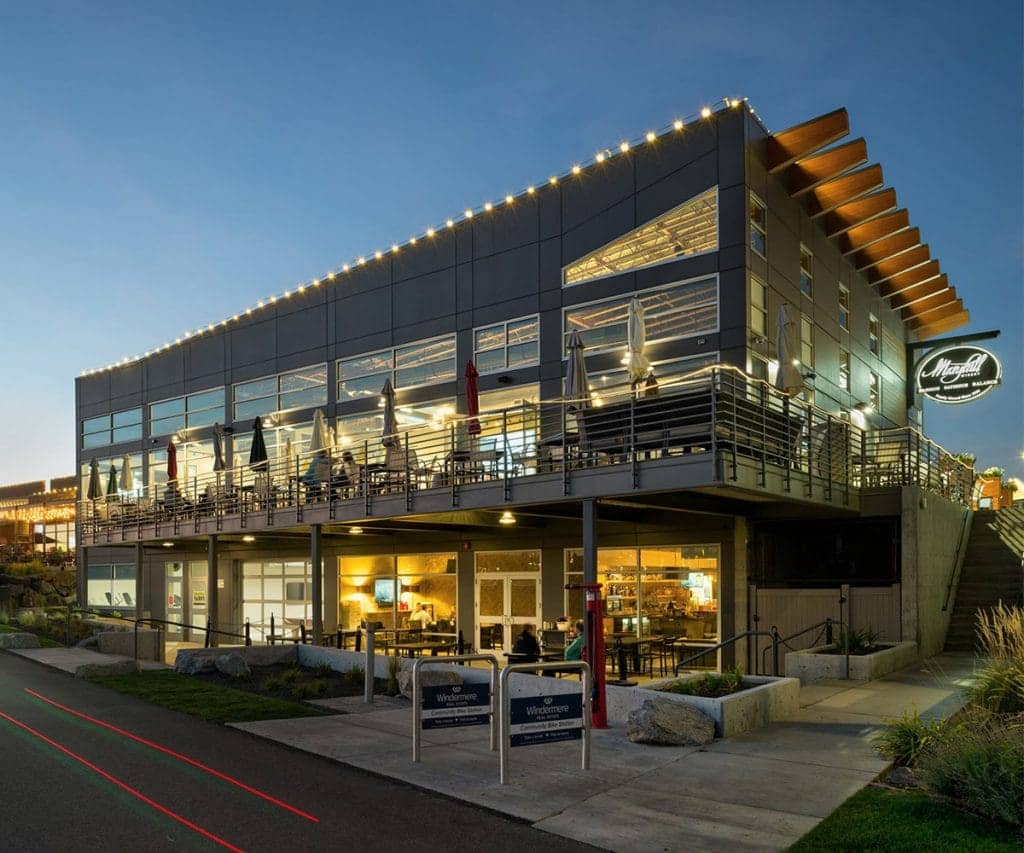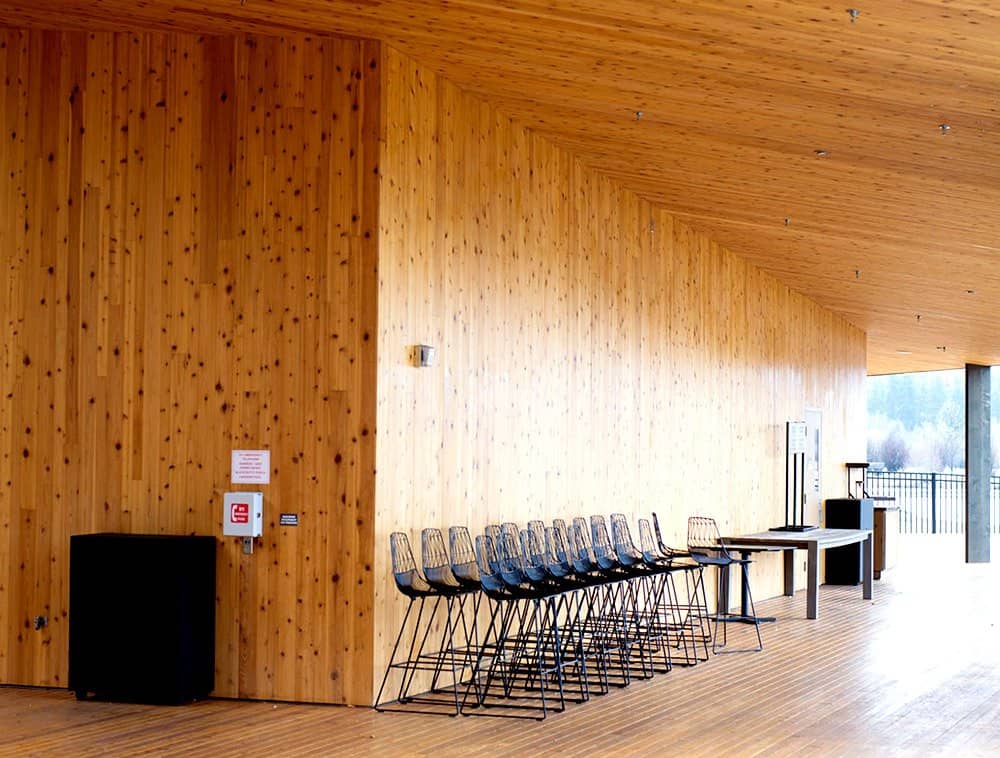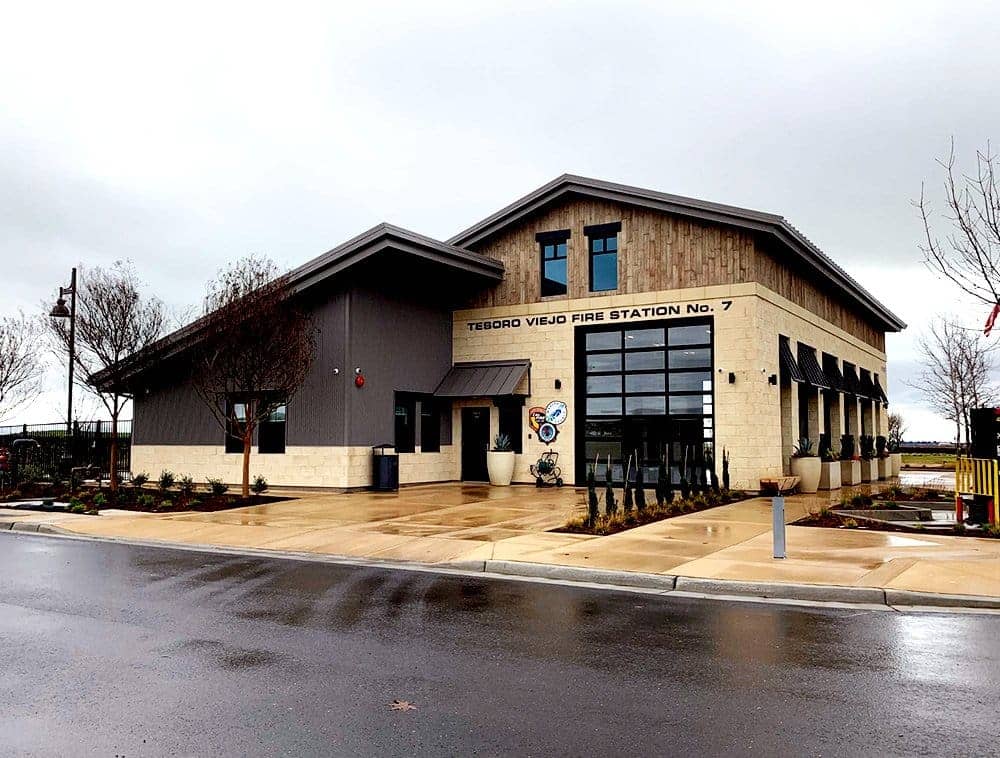 RedLam Laminated Veneer Lumber:
Fewer natural inconsistencies
Our production process creates wood members with structural qualities equal to or greater than equivalent sizes of dimensional lumber and most glulam beams.
To produce RedLam Laminated Veneer Lumber (LVL), sheets of veneer peeled from logs are carefully dried, ultrasonically graded for strength, and evaluated to ensure uniform thickness and moisture content. The sheets are coated with environmentally friendly, non-toxic and low VOC adhesive, then layered and subjected to heat and pressure to achieve a permanent, sustainable bond. This process minimizes many of the natural inconsistencies found in wood, such as knots, splits, and wane.
The result is an engineered wood product that can support heavy loads and can be precision-cut for a variety of applications including wood beams, headers, and Red-I joist flanges.
X-Shaped School Creates Unique Framing Challenges
The architectural vision provided by Hacker Architects created a unique-shaped building set together with complex angles. Wood was selected for its economical benefits, along with the desire for aesthetic appeal with exposed material.
VIEW MORE
How RedBuilt roof trusses helped support Utah businesses
Read about how RedBuilt roof trusses and structural reveals were used in 106 Exchange, a 60,442 square foot professional office space that now stands in South Jordan, Utah. Through hands-on, knowledgeable customer care, as well as close collaboration, a space was created true to the architects' vision using RedBuilt roof trusses.
VIEW MORE