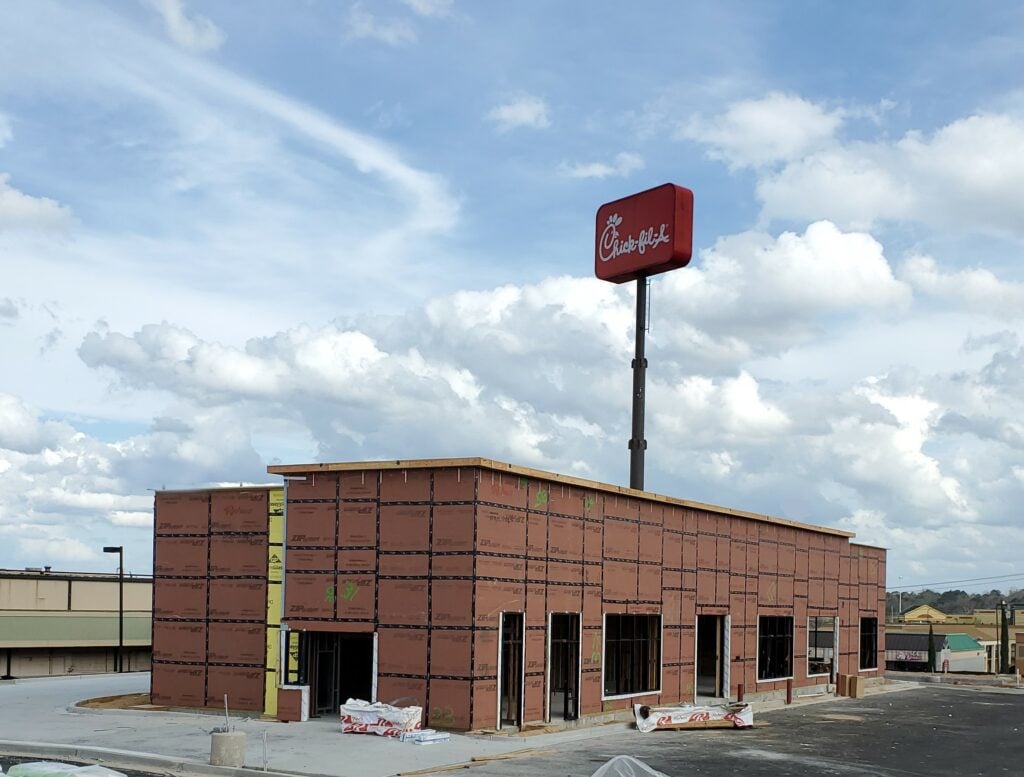 Utilizing the Scope of RedBuilt's Products
DETAILS
PROJECT:
Drive Thru Restaurant
RedBuilt has worked on many prefabricated buildings, but this was the superintendent's (Andrew Gilbert) first. Working with a first-time customer provided RedBuilt the opportunity to showcase our building solutions and unmatched level of service. As material started arriving on-site, he was delighted with the panel fabrication quality and installation speed. The project moved quickly and all deliveries arrived on time as needed. Andrew also appreciated how straight the interior walls were, as it allowed for ease in drywall installation and clean tile work.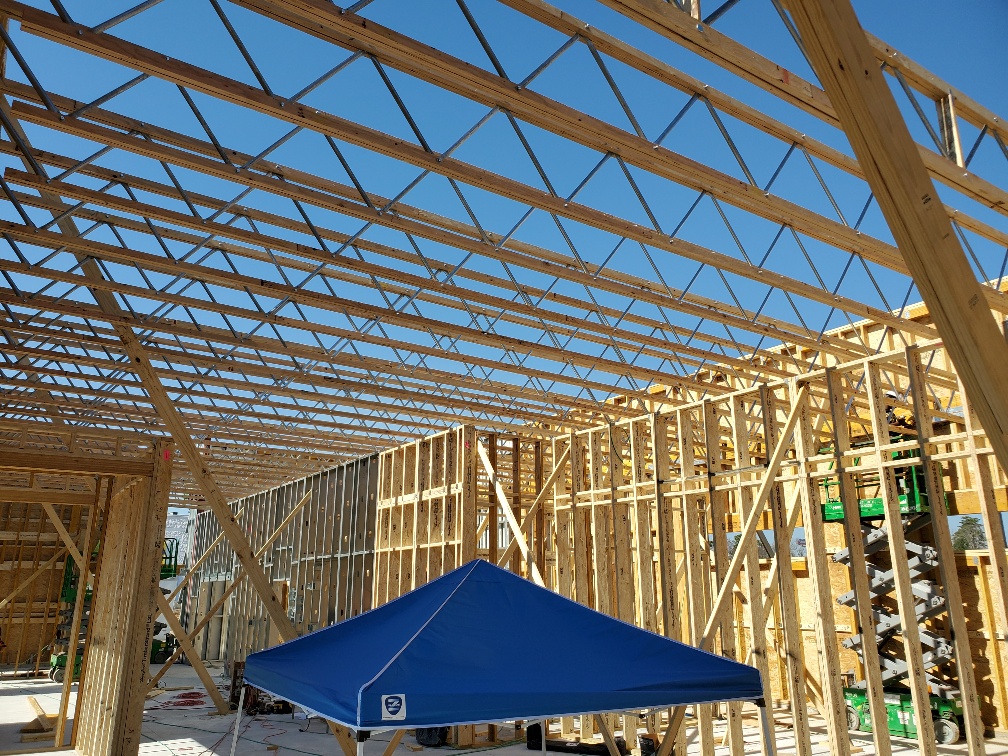 All site preparation and under slab work was scheduled to be completed prior to RedBuilt's products arriving on-site, meaning project coordination was a priority to keep the construction schedule moving forward. This location was a rebuild, which meant that the existing store had to be closed with no employment or revenue during construction. For this reason, speed and quality were a high priority.
Time to Market:
Package of Products delivered Monday morning
Exterior wall panels installed in one day
Roof truss package, roof sheathing and additional material installed in two days
Installation by eight framers complete in 4.5 days
If this building had been stick framed, with an experienced crew, the wall framing would have taken 7-8 days. Due to the quick installation, the General Contractor is turning the keys over approximately two weeks sooner than expected.
"The team used for this location worked out perfectly. They had everything done and ready for going vertical. RedBuilt was on time with no job-site issues."
Package of Products
Learn more about each of the specified products in the project:
Prefabricated Ceiling Soffits
Loose Roof Sheathing
Wall Erection Bracing
Electrical Outlet Box Installation
RedBuilt Team
Technical Sales Representative: Henry Gruesen
Designer: Adam Stritenberger
Engineer: Gregg Shea
Scheduler: Nicholas Wolff
Shipping: Ted Dennis
CREDITS
GENERAL CONTRACTOR
W.H. Bass, Inc.
Duluth, GA
STRUCTURAL ENGINEER
Project Frog Inc.
San Francisco, CA
ARCHITECT
Interplan LLC
Orlando, FL