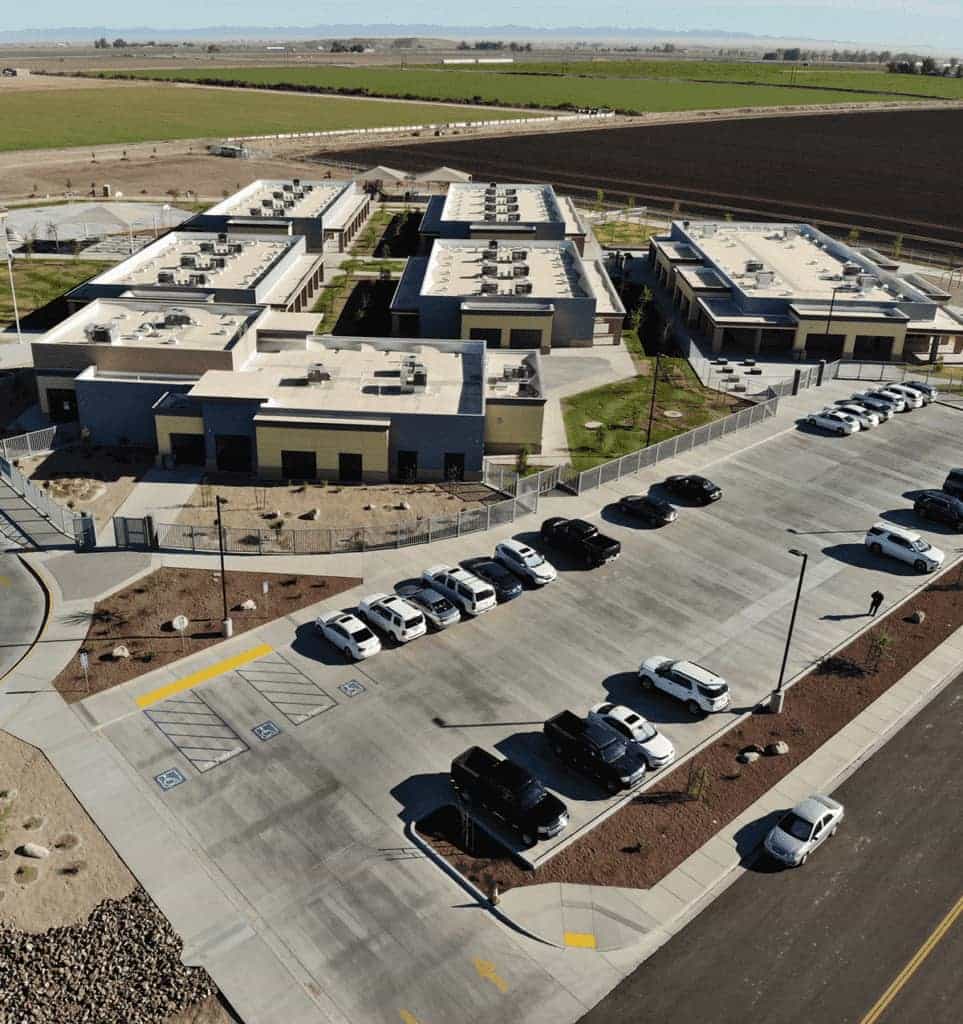 Wood trusses, design collaboration support California school build
DETAILS
PROJECT:
Cross Elementary School
We build to support growth.
At the macro level, that means helping communities across the country expand access to resources like food banks, restaurants and schools.
At the micro level, that means making sure architects, engineers, general contractors, and framers are supported throughout the lifespan of a project, as was the case with the recently built Cross Elementary School in California's growing Imperial Valley.
Of course, RedBuilt wood trusses didn't just find their way into that structure. A dedicated technical sales representative is heavily involved throughout the lifecycle of a project.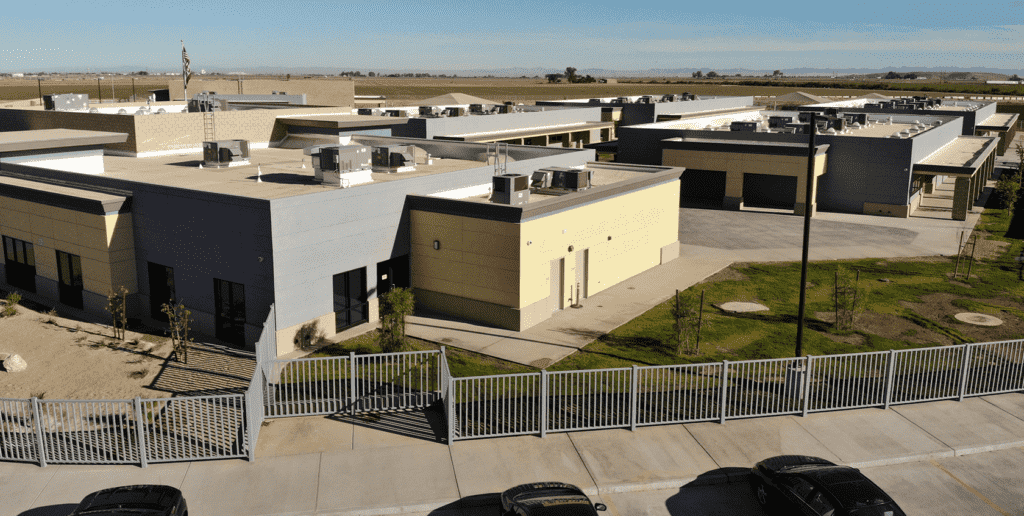 How RedBuilt representatives support a project from conception to completion
Martin Lizardi is a Chino-based RedBuilt technical sales representative that gets the job done. Full stop.
When the project was initially launched and coordinated by Sanders Architecture, RedBuilt's open web trusses were chosen by their engineering partner, Orie2.
"Besides the fact that we designed the trusses and put together a package that they could integrate into their drawings, we also went with them to the plan check meeting," Lizardi said. "This particular architect just felt more comfortable with us being an active participant, and we were able to get it to go through DSA."
The Division of the State Architect, a key stakeholder, oversees design and construction of California's K-12 schools.
Despite the smooth meeting, after the project was stamped and signed by the DSA more solar tubes found their way into the original plan.
That changed things.
Trusses needed to be redesigned. They needed new truss profiles.
"That involved getting it through DSA again, but it was on a really quick schedule. We had to redesign the trusses to accommodate the new loading condition and we had that completed within a week," he said.
The architect was stressed. Understandably.
But, this is where RedBuilt's design services come into play. Nearby in the Chino design center, a team raced against the clock to support the customer in extenuating circumstances.
"I personally hand delivered the drawings to the architect so that they could get them integrated. It was a really, really stressful moment for the entire project, but we pulled together and pulled it off."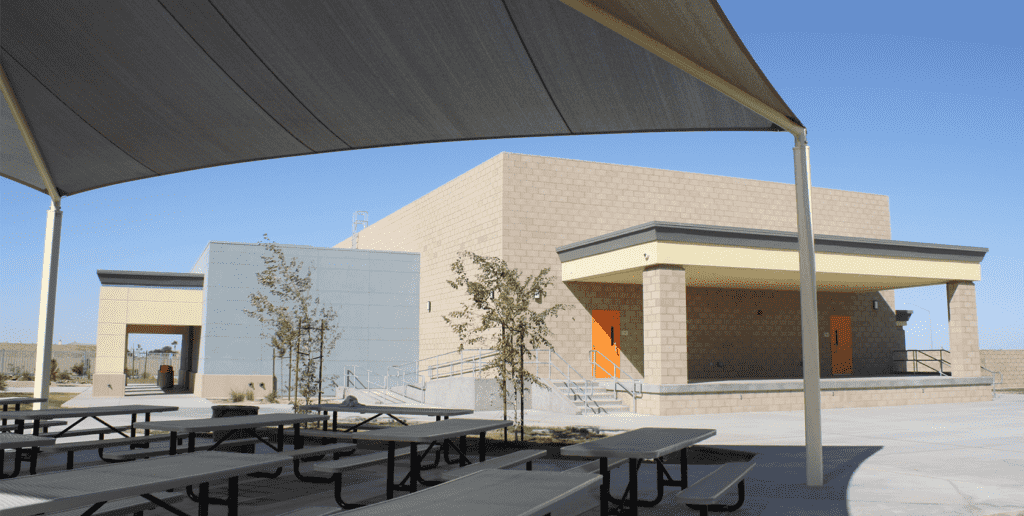 RedBuilt is an extension of the architect and engineering teams.
It is common for architects to send Lizardi drawings at the same time they send them to the engineer.
Through specification, system design analysis, reviewing building system integration, specification writing, economic analysis and design configurations, technical sales representatives aren't just advising and selling.
"We can't put all the information in a catalog or in a spec sheet and say, 'Here you go. This is all you need.'"
The service extends past plans into the project site.
"It's the same service that we're providing to everyone. The framer feels it as well when we're supporting them in the field, if there's something that he's not that familiar with or if there's something that was designed that he feels is a little bit difficult to build," Lizardi said. "We can maybe adjust it and have that conversation with the architect and the engineer."
After all the stress, what resulted was a beautiful new school in a growing agricultural community. A welcome addition.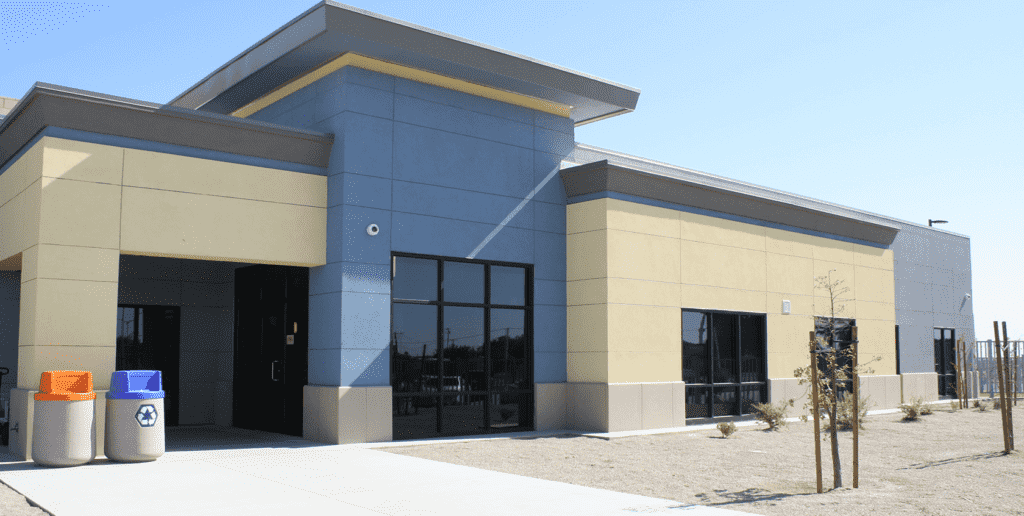 What a truss can do for a community
Across any market, folks measure the success of their daily work by their contribution to community and culture.
RedBuilt is proud to be building schools.
"When a community gets bigger, kids get further and further from their school, then fortunately they build a school right in that neighborhood and now they're right next to the school," Lizardi said. "I think that it's a good nucleus for neighborhoods to have their schools nearby. I think that that's what this project brings to the community. We have that pride that kids are going to a nice school."
It's our job to support our customers as they build structures that matter across the country.
In the grand scheme, a truss is a small thing, but when it puts a roof over someone's head, it suddenly feels a lot bigger.
CREDITS
ARCHITECT
Sanders, Inc. Architecture / Engineering