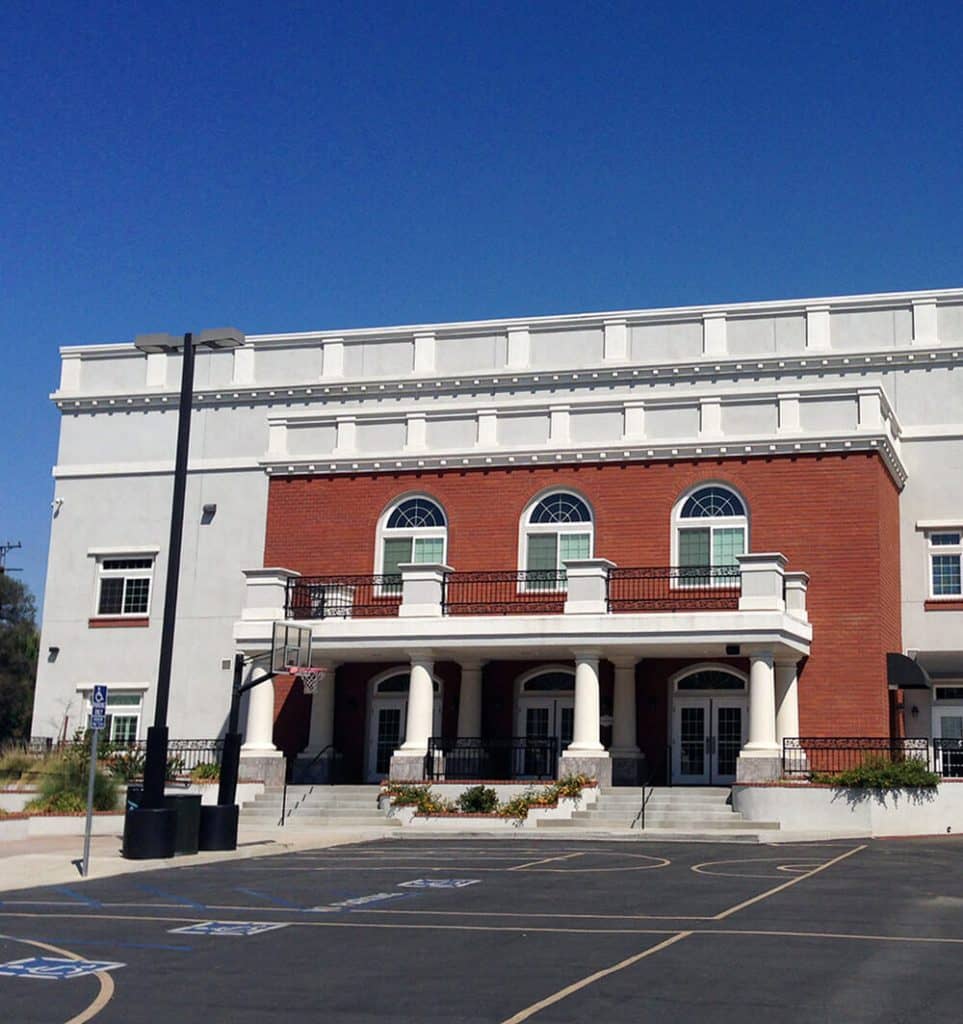 Floor strength for a second story basketball court
DETAILS
PROJECT:
Lighthouse Baptist Church Multi-Purpose Building
When you think of a typical basketball gymnasium, you probably imagine a court built on top of a ground-level slab on grade with nothing underneath. But for the Lighthouse Baptist Church multi-purpose building in La Verne, California, putting the gym floor at ground level wasn't an option.
The solution: Build up.
And that's just what they did. Working with architect Cliff Parris, Manning Engineering and Hunte Construction as the Framer, General Contractor Construction Counseling Ministry built the 22,000-square-foot Lighthouse Baptist Church Multi-Purpose Building with a basketball gymnasium and roll-out bleachers on the second floor.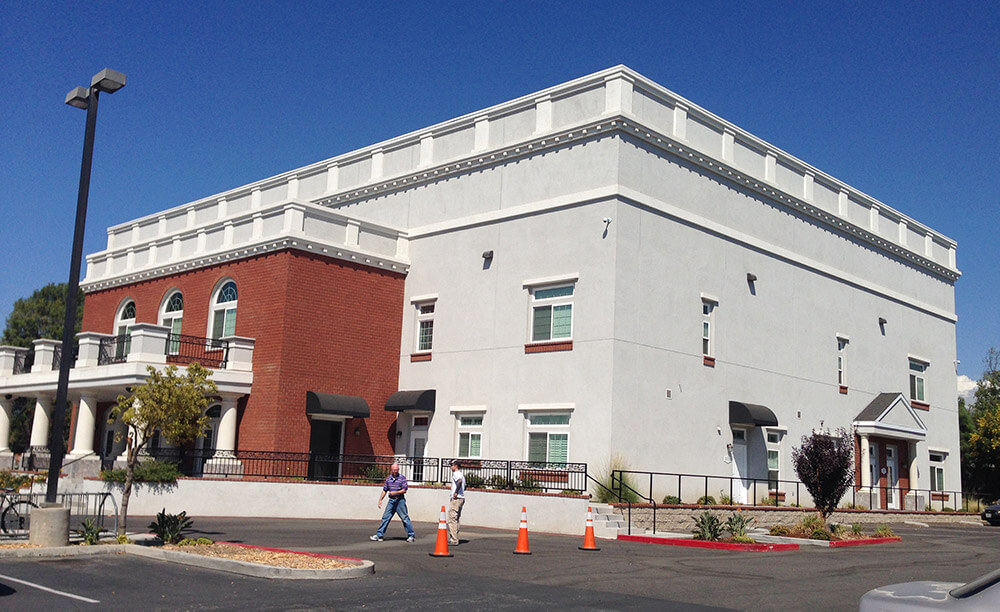 Engineers designed the second story, which sits above multiple rooms, with Red-L™ and Red-W™ open-web floor trusses. They also added 90-foot Red-H™ open-web trusses at 48 inches O/C to the roof over the gymnasium.
Gary Center, Project Manager for Construction Counseling Ministry, likes that the open-web floor trusses let them run mechanicals through a complex building at a budget-friendly cost. "This 22,464-square-foot wood-framed, two-story, 45-foot-high building is unique," he says. "The first floor consists of an apartment, offices, classrooms, eight restrooms, a sanctuary and sundry other rooms. The second floor has a regulation gymnasium for basketball and volleyball with a 25-foot ceiling. An HVAC with 20 zones and the extra floor load of spectators and bleachers required a design that would allow all the mechanical trades room to service the multiple uses."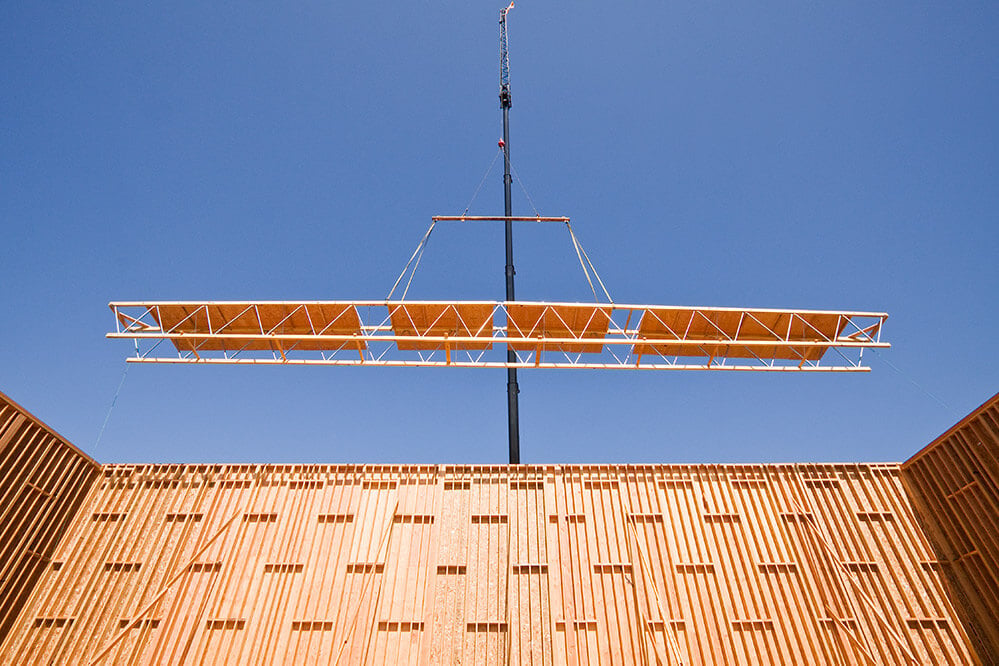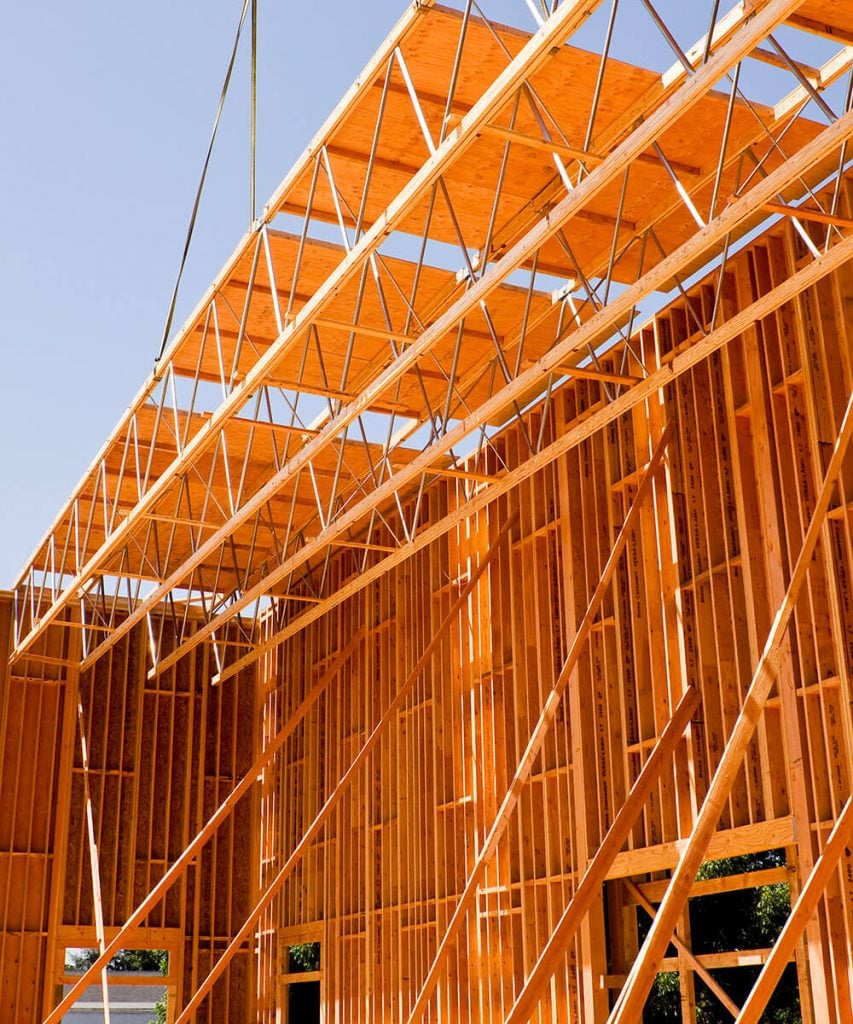 Along with being functional, the open-web trusses add an aesthetic element to the building. The engineers left the trusses exposed to view, creating an attractive, clean-looking roof structure. And to keep the overall construction simple, they built the entire roof in modules at the ground level, erecting them later by crane.
One of the project's biggest design challenges was accommodating heavy loads on the second floor, particularly those from the roll-out bleachers. To overcome this obstacle, the RedBuilt Technical Sales Representative and Design Team replaced the floor trusses under each bleacher's wheels with RedLam™ Beams, easily keeping the weight supported in any position.
"Everyone that I dealt with from sales, engineering, manufacturing, shipping and onsite technical help was very knowledgeable, timely and courteous, and helped this project move forward without any delays or overruns."
In the end, Mr. Center was impressed with RedBuilt's customer service. "I appreciate working with a company that has positive attitude toward customer service throughout all aspects of the organization," he says. "Everyone that I dealt with from sales, engineering, manufacturing, shipping and onsite technical help was very knowledgeable, timely and courteous, and helped this project move forward without any delays or overruns. I look forward to my next project with RedBuilt in Newport Beach."
CREDITS
GENERAL CONTRACTOR
Construction Counseling Ministry
Warner Springs, CA
ARCHITECT
Cliff Parris
Murrieta, CA
ENGINEER
Manning Engineering
Temecula, CA
FRAMER
Hunte Construction
Corona, CA