Exercise your freedom. Customize your build.
Red-I™ joists
RedBuilt is often the first choice of architects, engineers, contractors and building owners on a diverse array of projects. One of many reasons is our engineered wood Red-I joists are suitable for a wide variety of commercial and industrial applications where design efficiency, installation cost, labor savings and aesthetics are primary considerations.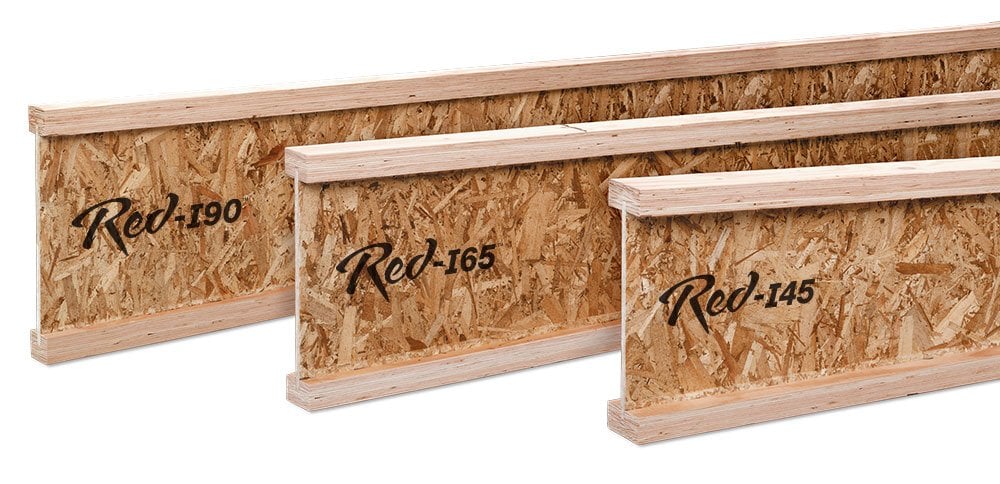 With uniform and predictable strength, Red-I joists can carry heavy loads over long spans while using wood economically. Manufactured to resist twisting, bowing and shrinking, and trimmable on the job site, they're engineered to provide faster installation times, which cuts down on labor costs. Plus, they're pre-punched with knock out holes for convenient wiring and LVL flanges are easily nailed, unlike some alternative materials.
FLANGE DIMENSIONS

(h x w)

WEB (OSB)
AVAILABLE DEPTHS
SPECIAL CONSIDERATIONS
Red-I™ 45
1 1/2" x 1 3/4"
3/8"
9 1/2" - 16"
Red-I™ 65
1 1/2" x 2 1/2"
7/16"
11 7/8" - 30"
Red-I™ 65T
1 1/2" x 2 1/2"
7/16"
9-1/2" - 30"
depending on slope
Tapered
Red-I™ 90
1 1/2" x 3 1/2"
7/16"
11 7/8" - 30"
Red-I™ 90H
1 3/4" x 3 1/2"
7/16"
11 7/8" - 30"
Red-I™ 90HS
2 1/2" x 3 1/2"
1/2"
11 7/8" - 32"

For heavy loads and 8' on-center roof systems. Provides increased bending strength and stiffness